Offer Moderate Support Ans Comfort For You
Quality Compression Socks for Women & Men
Help revive achy feet & aching legs

Help to keep swelling down and enhances blood circulation

Reduces moisture to help to keep feet cool and comfortable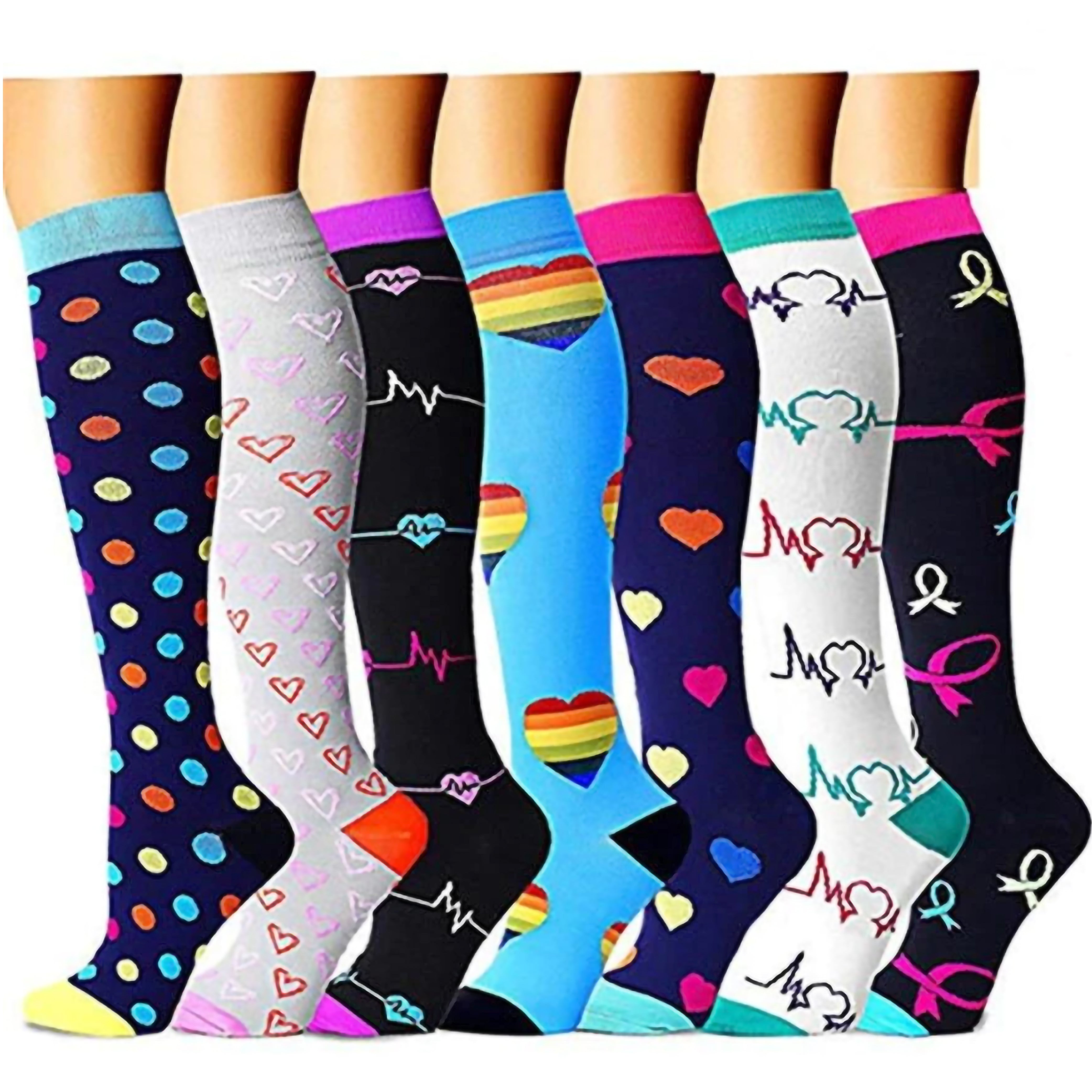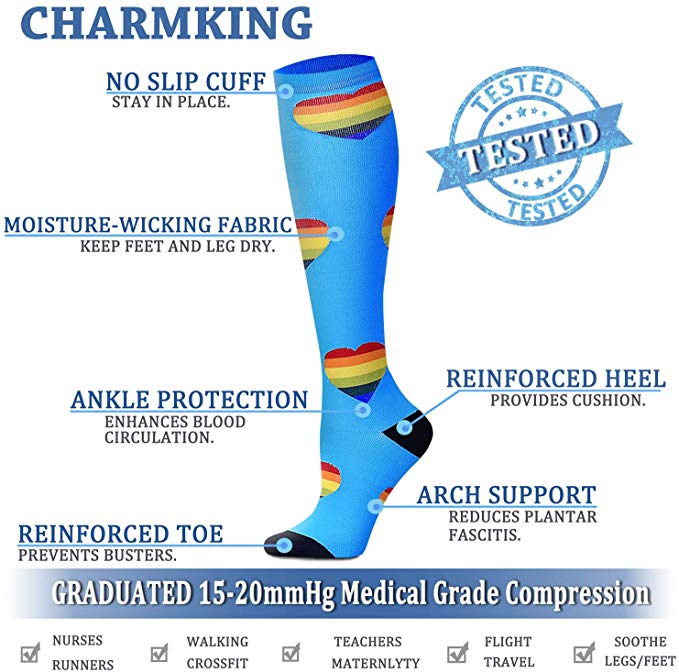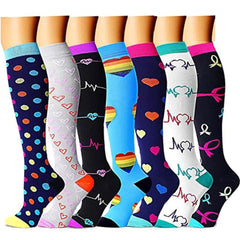 KEEP GOING! KEEP RUN!
Compression comfort your feet will love
BETTER PERFORMANCE
Stimulates blood flow and improves oxygen delivery to your muscles. This equals faster recovery and better performance. Reduces foot and leg swelling, lactic acid production and cramping.
PREVENTS INJURIES
Relieves plantar fasciitis, shin splints, calf cramps, pulled muscles, achilles and heel cup issues, blisters, blood pooling, promote comfort and eliminate abrasion and foot stress.
DRYNESS & COMFORT
Special silver fiber gives optimum moisture control. Keeps your feet dry and comfortable (Dry feet = Less blisters). Also anti-odour & anti-static.
🎁Great Gift Choice: Socksana can be a wonderful gift for any occasion
Top Rated
1900+ ⭐⭐⭐⭐⭐customer reviews
Since 2018
Established with love in Chicago Illinois.
Best quality
Over 74,000+ Compression Socks Sold
Advanced Socks Development
Designed for you
Advanced Compression
Energize legs
Made with premium cotton for flexibility and comfort. Our socks offer mild-moderate compression (15-20 mmHg) - appropriate for all-day, everyday wear.
Alleviate achiness and heaviness
Targeted compression zones provide varying levels of support from moderate to extra firm. Help relieve pain & discomfort related to plantar fasciitis
Aid in muscle recovery
Ideal for muscle recovery and those who sit for a long period during travel or at work, provide mild squeezing of warmness and enhance blood circulation in your legs.
Widely used by
Standing & walking professions
You can wear them for 12 hours straight without hurting your foot.
Runners, Walkers & Travelers
They're an essential accessory that helps keep your legs and feet comfortable when traveling, walking or running
Healthcare Workers & Teachers
Can help alleviate symptoms, like swollen feet, that come from long standing. Designed for nurses and healthcare professionals, teachers etc.
As Seen On
Free Fast Shipping
Get free shipping on every order anywhere in the world!
24/7 Support
Our award winning customer service team are here to help 24/7!
Customer Satisfaction
98% of customers would recommend our toe socks
Happy Customers
Definitely recommended
I am five months pregnant and have recently learned how helpful compression socks can be for achey feet. However, when I started shopping for them I was put off by the cost. My neighbor, who is a retired nurse, lent me a pair that honestly did not bring as much relief as I had hoped.Then I saw these on Amazon and was surprised at the both the cost and the cute designs. I figured they were cheap and unhelpful but there were so many good reviews. So I bought a L/XL set to try them out.WOW! As soon as I put them on my feet I could feel some relief. And they are so cute! They fit me which is a huge surprise as I carry my weight on my lower half and thus have large calves. I measured mine at 19" and they fit me. I'm also 5'9" so I'm also shocked the sockd reach my knees.Because I'm at the upper end of what these socks will fit the design is a little stretched out. But the socks are still doing their job so I don't care. Definitely recommended.
Just feel so much better
These are amazing! I only wish I would have started wearing them sooner. I work 60 hrs a week and the instant I put these on my legs just feel so much better. I remember many a day I would come home and my legs just felt like tree trunks. Not anymore.They are so cute, comfortable and don't make my feet sweat. I got the 15-20mmhg. Highly recommend!!
They help so much to keep swelling down
Absolutely love these compression socks... colors are so FUN!!! I have had both knees replaced, I've had a severe broken lower right leg. Did I mention I also have arthritis in both ankles and feet. I wear these compression socks and they help so much to keep swelling down and even give me a little more stability. My next order will be a set of the ankle socks, summer is coming an I need to get get some to wear with shorts. If you buy these you definitely will love them...
❤ Love them
These socks are comfortable and warm for winter wear. I have varicose veins and the compression feels very good when standing for long periods of time. Use it at work and my feet don't ache. I enjoy the colors too.