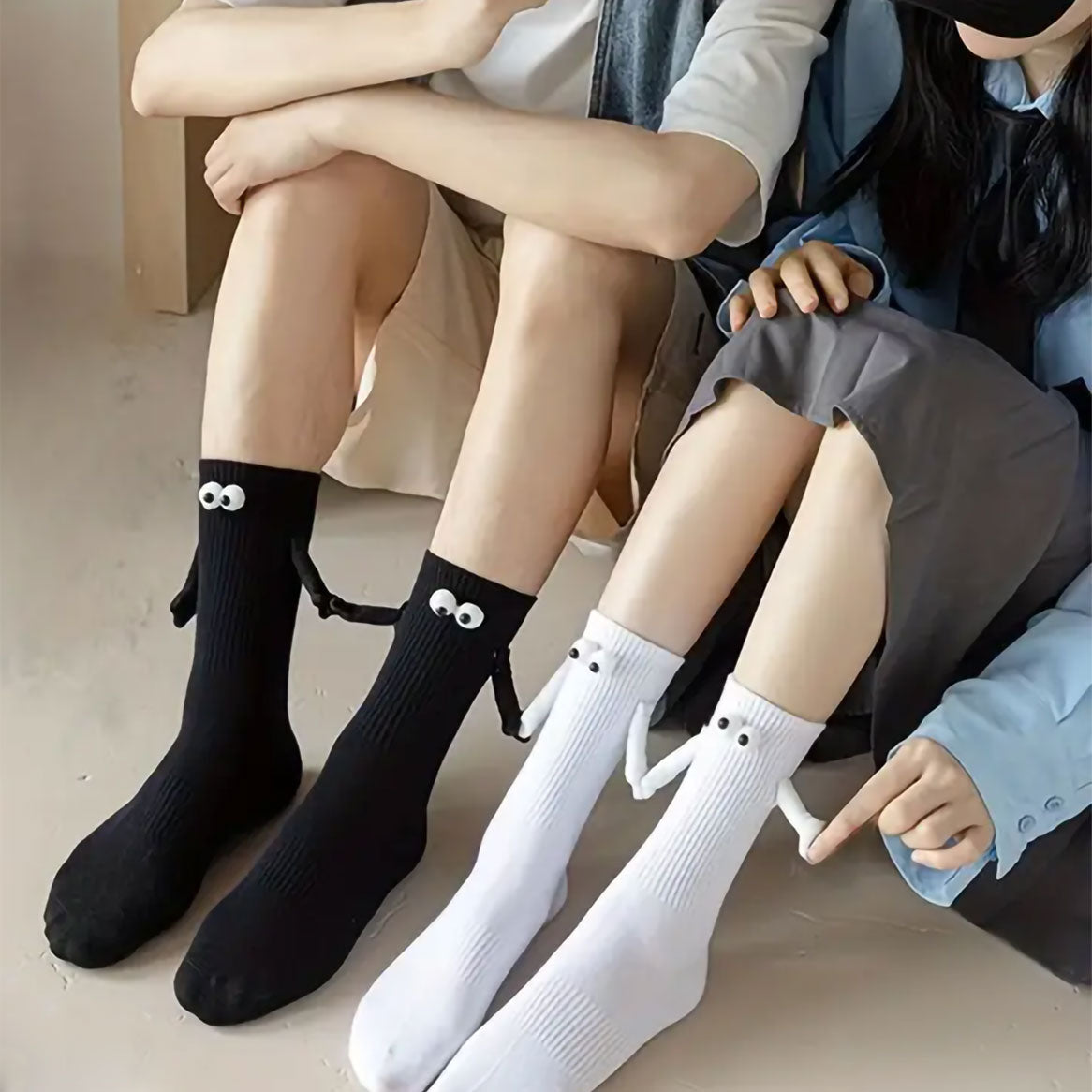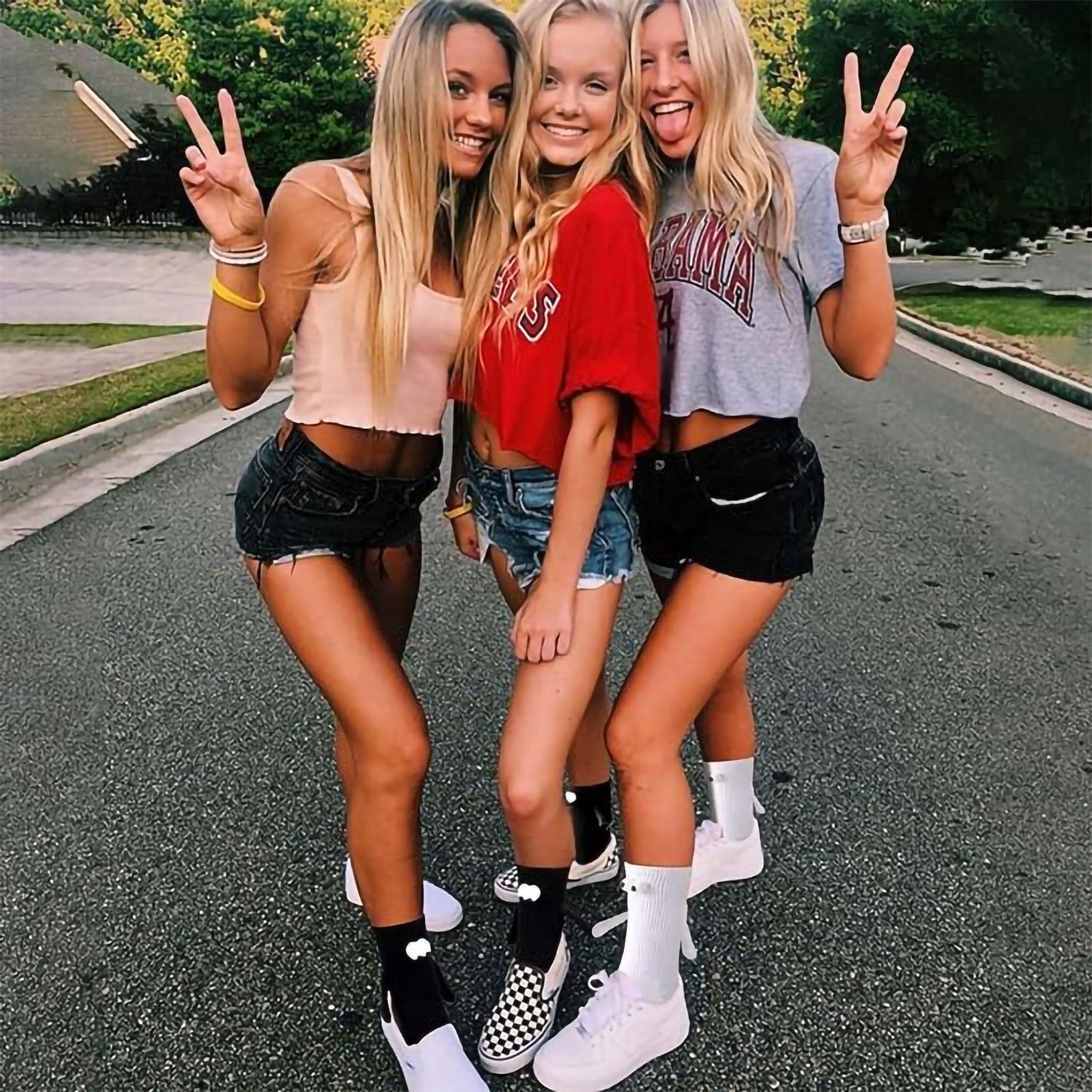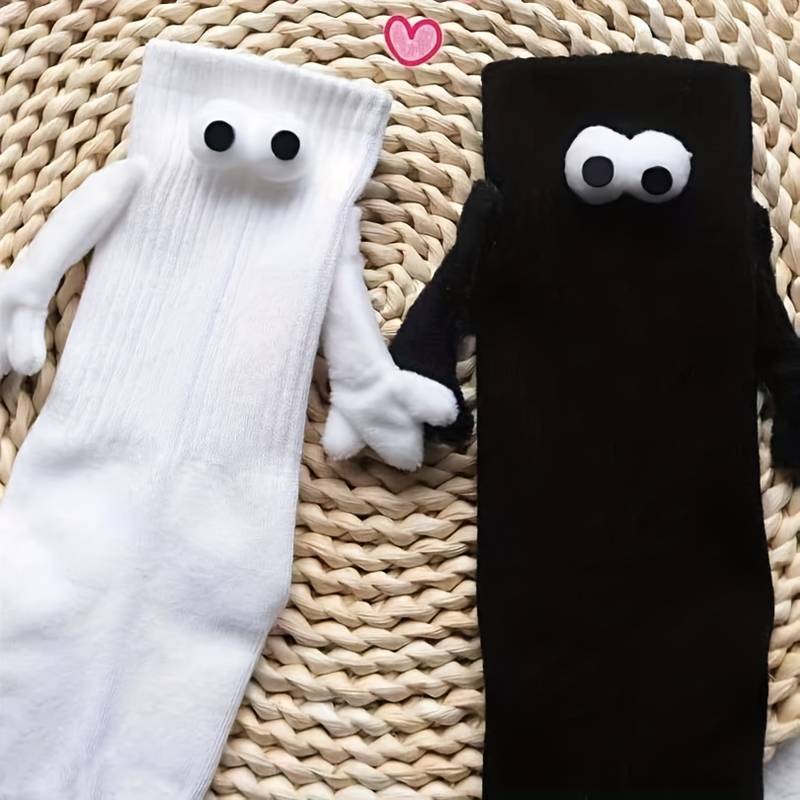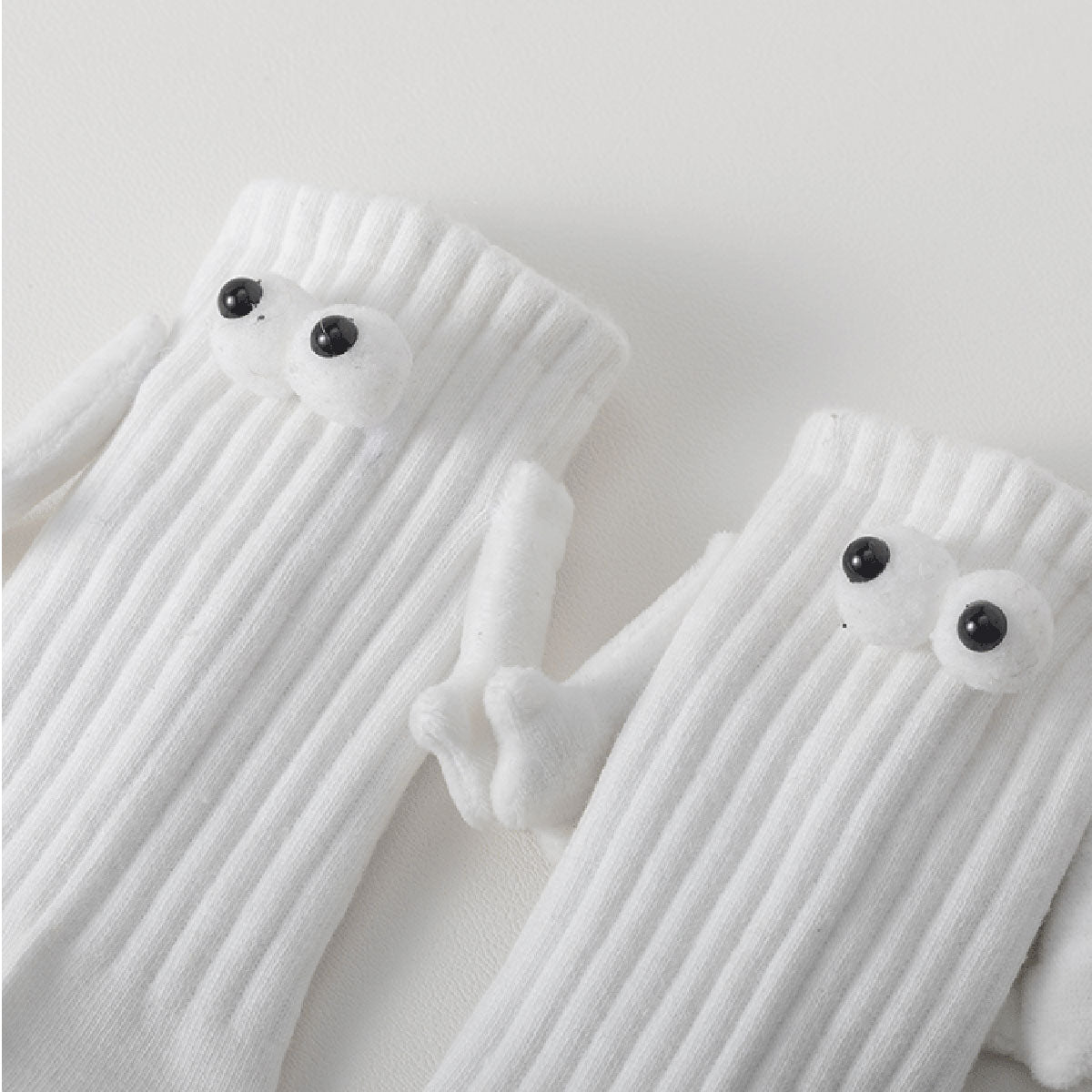 😮Step into Stories: Where Socks Speak Louder than Words
Where Love Meets Friendship
Magnetic Hand Holding Socks for Couples or/and Besties
Comfort Meets Connection
Step into a world where comfort intertwines with love. Sootheez Holding Hands Socks are not just another pair in your collection—they are a testament to the bond you share with your loved ones.
Celebrate Bonds Beyond Words
Ever wear an emotion? With the Hand Holding Socks, every step invites a story. These aren't just socks; they're memories of love, friendship, and bonds wrapped around your feet.

Here's to friendships that warm our hearts. With motifs and designs that encapsulate camaraderie, our socks are a tribute to bonds that matter.

Conversation Starter Socks
Whether it's a childhood memory or a symbol of a cherished relationship, these socks are your conversation starter. In a digital world, they're a reminder that the best stories are often those worn and shared. Wear your story; spark a connection.
Top Rated
2500+ ⭐⭐⭐⭐⭐customer reviews
Since 2020
Established with love in Chicago, Illinois.
Best quality
Over 240,000 Sold
Step into Romance with Our Collection
Hand-in-hand Couples Romantic Socks
Wear Your Heart on Your Feet
Gift for Her/Him Socks
Personal, Thoughtful, Perfect Whether it's for him or her, our curated collection ensures that your gift speaks volumes without uttering a word.
Unique Premium Socks Designs
Crafted with premium materials, these socks are designed to keep your feet snug, while the unique "holding hands" pattern ensures you stand out in every gathering.
Couples Socks
Unite in Style with Couples Socks. Celebrate your bond with socks designed specifically for duos. Express unity, love, and shared fashion sensibilities with every step you take together.
Walking Together with Hand-in-Hand Design
Romantic Socks
Let your feet do the talking. Our romantic socks capture the essence of love, making every step a poetic journey.
Love-Themed Socks
From subtle motifs to bold declarations, our love-themed socks allow you to express your affection and passion through fashion.
Anniversary Gift Socks
Mark Special Moments with Anniversary Socks. Celebrate another year of love, laughter, and memories with socks that encapsulate the essence of time spent together.
Free Fast Shipping
Get free shipping on every order anywhere in the world!
24/7 Support
Our award winning customer service team are here to help 24/7!
Customer Satisfaction
98% of customers would recommend Sootheez socks
Unraveling Stories with Every Step
Have you ever walked into a room and felt an immediate connection with someone based on what they were wearing? That's the power of a unique fashion statement. And when fashion meets sentiment, it sparks more than just admiration – it begins a story. Enter the "Holding Hands Socks."
They're not your ordinary socks. Each woven thread carries an emotion, a memory, a tale of love, friendship, and bonds that stand the test of time. When someone notices the intertwined hands on your feet, it's an open invitation to share, to reminisce, to connect. Perhaps it's a story of a childhood friend who always held your hand during thunderstorms.

The Art of Conversation Starting with Holding Hands Socks
Maybe it's a tale of a partner with whom every step feels like home. Or it could be a memory of a loved one, a symbol of holding onto them forever. In a world increasingly driven by digital interactions, genuine face-to-face conversations are becoming rare. But with these socks, you're carrying a conversation starter wherever you go.
They're a testament to the fact that sometimes, the best stories aren't spoken aloud but are worn, walked in, and treasured with every step.
So, the next time someone asks about your socks, remember: you're not just sharing a fashion choice, you're unraveling a story, forging a connection, and reminding the world of the beauty of shared moments and cherished memories.

FAQ
What are the Holding Hands Socks?
"Holding Hands Socks" are a unique pair of socks designed with an intertwined hands motif, symbolizing cherished relationships and memories. They serve as both a fashion statement and a conversation starter.
What materials are the socks made of?
The socks are made of high-quality cotton material, ensuring breathability and comfort.
Are there different sizes available?
No, the socks are available in one size fit all to cater to different age groups and foot sizes.
Can they be machine washed?
Absolutely! Just ensure you use a gentle cycle and wash with like colors to maintain their appearance. However, we recommend placing the socks in a mesh bag to protect the 3D dolls and magnetic feature.
Are there different color options?
Currently, the socks come in a standard color white and black with the "holding hands" design, but we are looking into expanding our color range soon. We are always exploring new designs based on customer feedback.
How long does delivery take?
Standard delivery takes 5-12 business days for US, but expedited options are available at checkout.
Can I return or exchange the socks?
Yes, we have a 30-day return policy. If you're unsatisfied for any reason, please refer to our return and exchange guidelines.
Are there any special care instructions for the socks?
To prolong their lifespan, we recommend washing them inside out on a gentle cycle and air drying and to avoid ironing directly over the 3D dolls.
Why are they called "conversation starter" socks?
The unique design of the socks not only serves as a fashion statement but also sparks conversations, allowing wearers to share stories of love, friendship, and cherished moments.
What is the "Magnetic Connection" feature on the socks?
The "Magnetic Connection" feature allows the 3D dolls on each sock to connect with each other magnetically, symbolizing the bond between individuals.
What are the 3D dolls made of?
The 3D dolls are made of soft, skin-friendly materials ensuring comfort while wearing the socks.
Will the magnetic connection affect my skin or health?
No, the magnets used are safe for skin contact and do not pose any health risks.
How strong is the magnetic connection?
The magnets are strong enough to keep the dolls connected but can be easily separated when desired.
Can the 3D dolls be removed from the socks?
The 3D dolls are securely attached to the socks and are not designed to be removed.
Are these socks suitable for machine washing?
The 3D dolls are securely attached to the socks and are not designed to be removed.
Are the magnets on the socks safe around electronic devices?
While the magnets are not extremely strong, it's always a good practice to keep magnets away from sensitive electronic devices.
Can I wear these socks for sports or active activities?
While the socks are comfortable for everyday wear, due to the 3D dolls and magnetic features, they might not be ideal for rigorous activities.