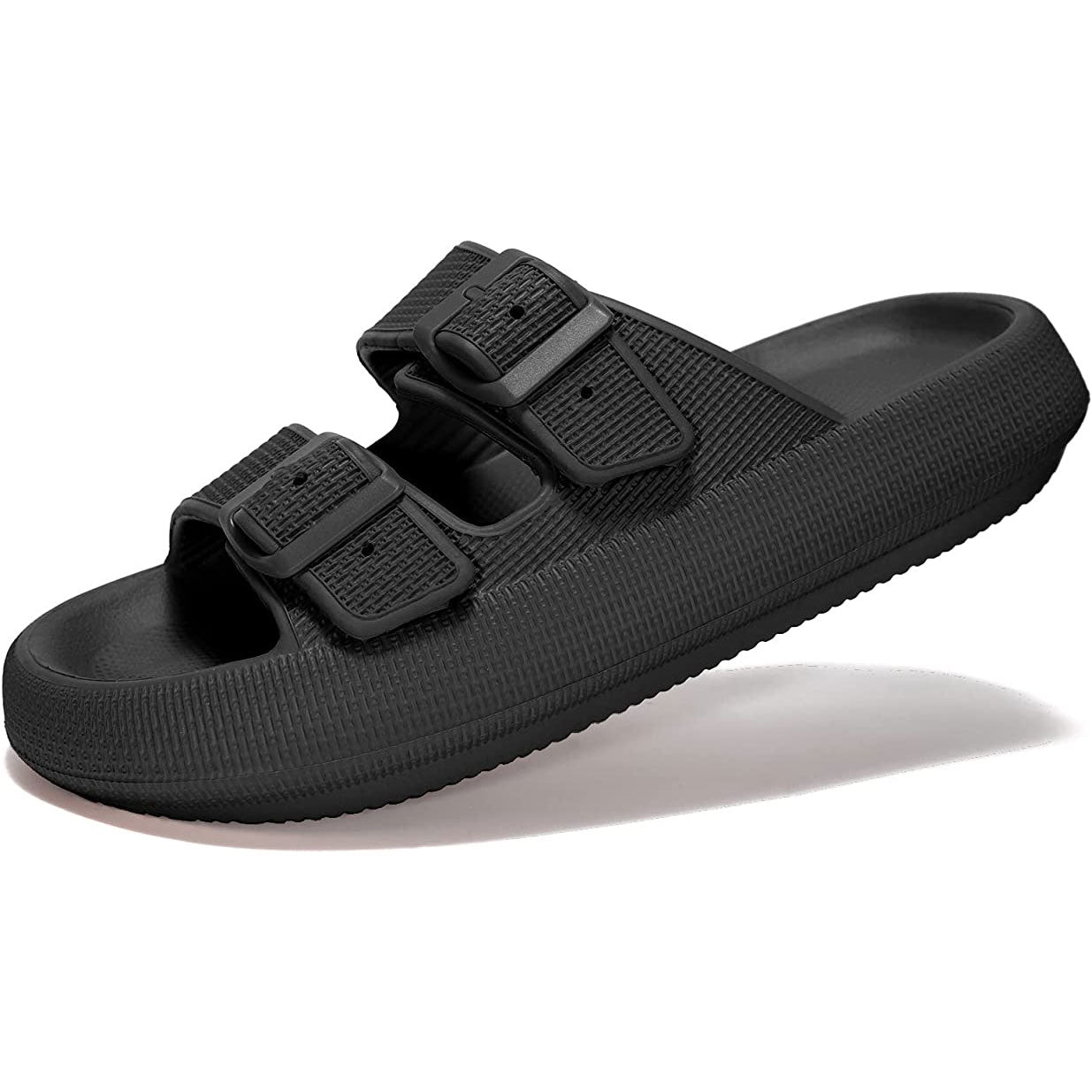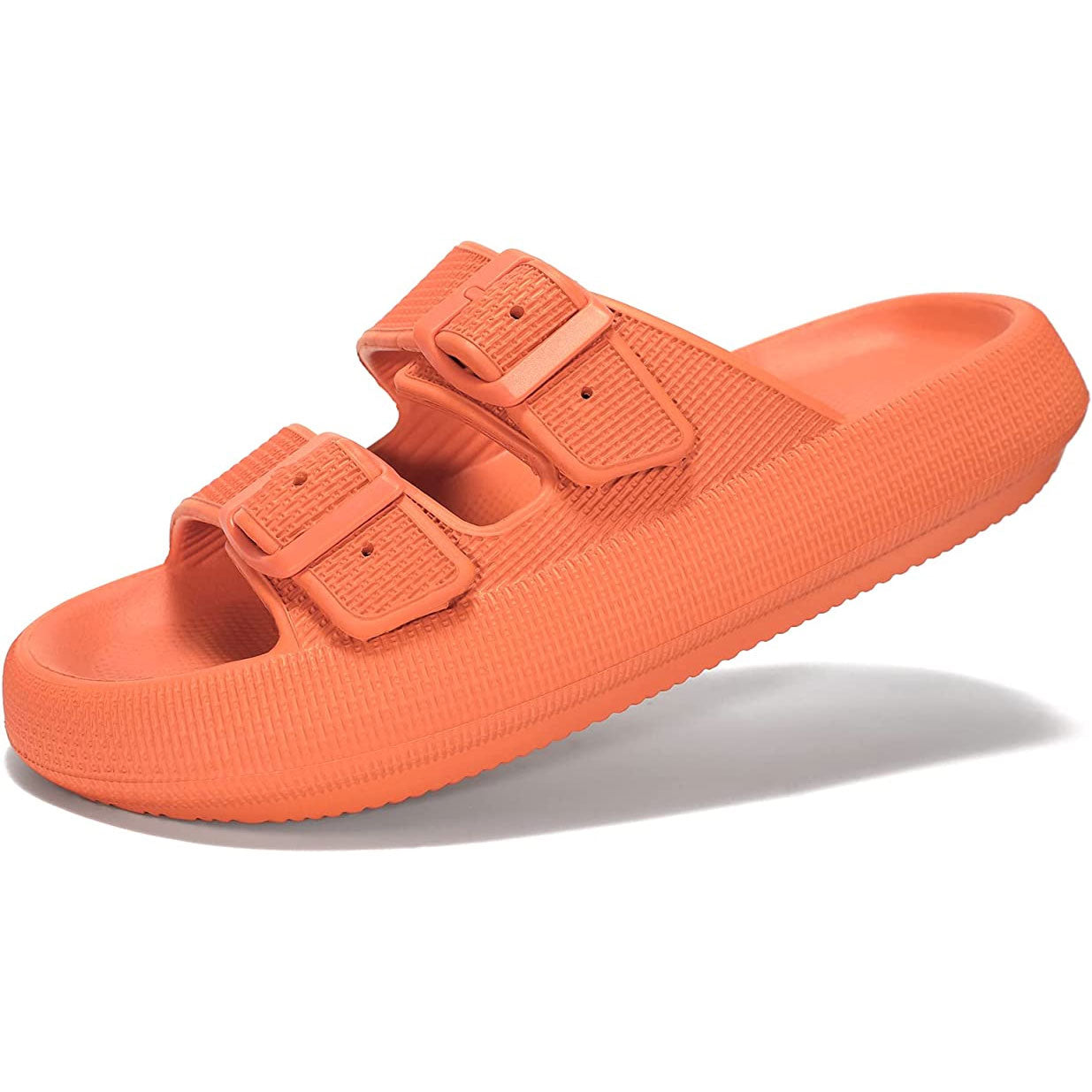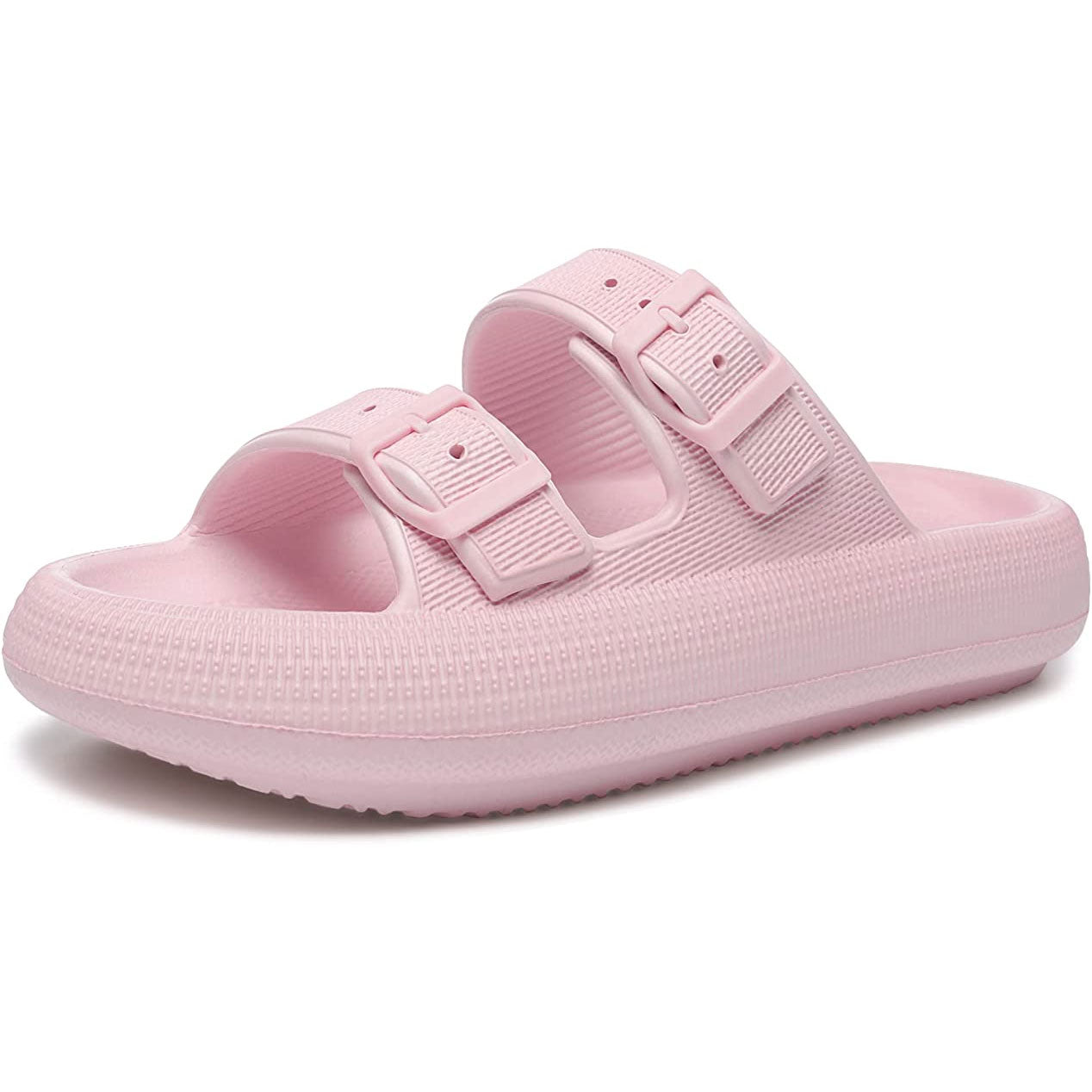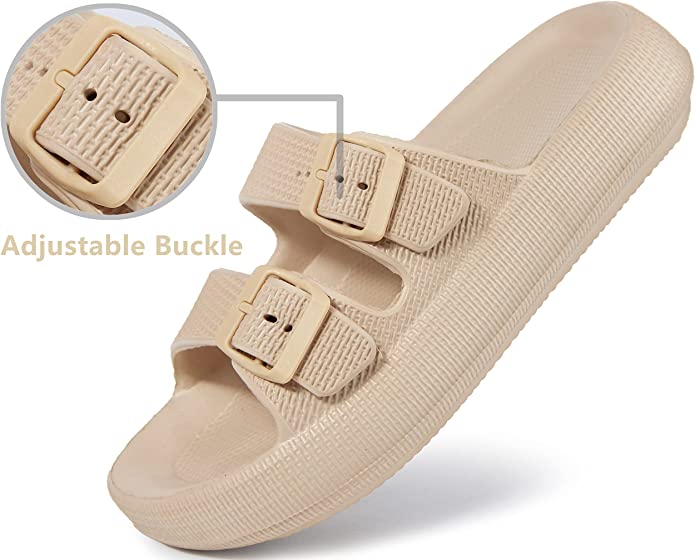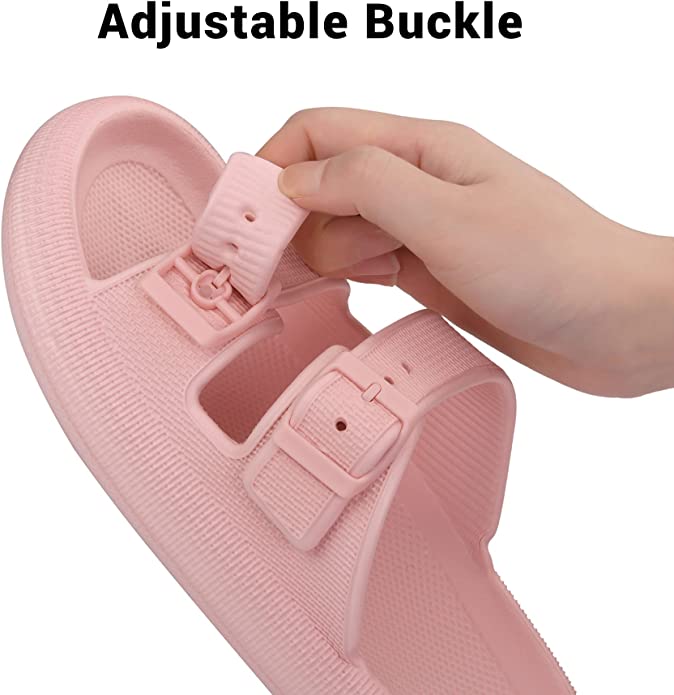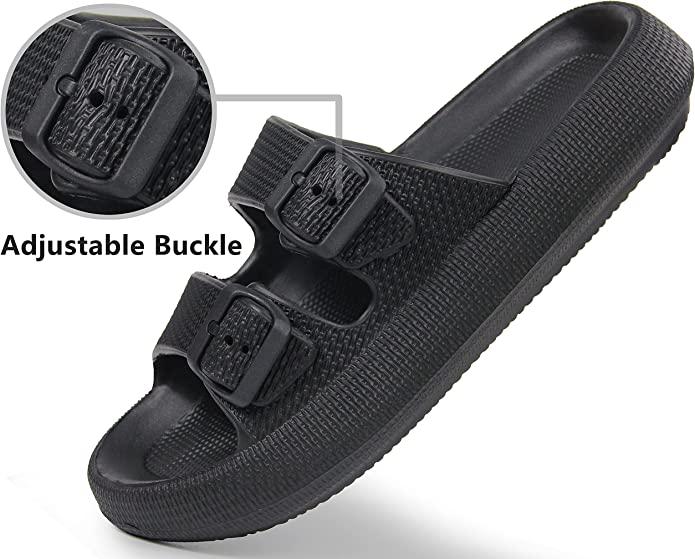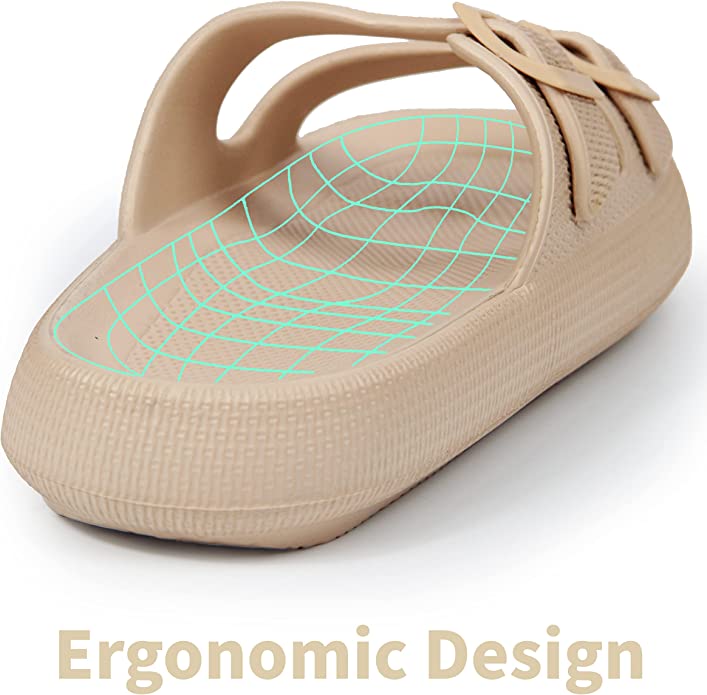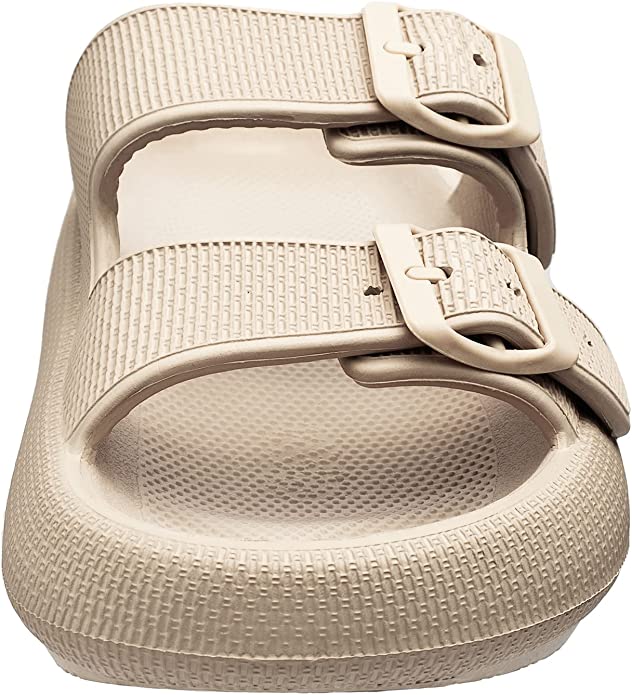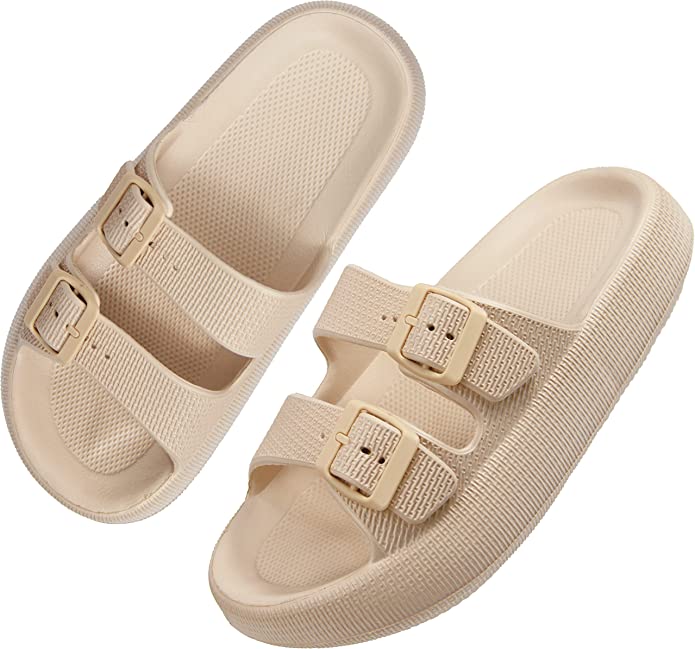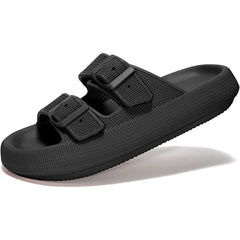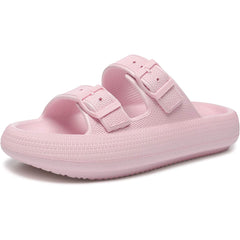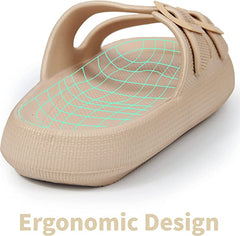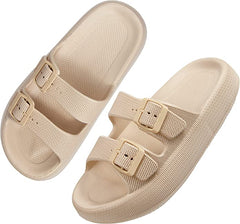 🎁Great Gift Choice for any occasion
Walk on Cloud Nine
1
Unique Fit Every Time!
Finally, a sandal that gets YOU. Whether you've got wide feet, narrow feet, or somewhere in between - our adjustable sandals are tailored to fit!
2
Every Foot Deserves the Perfect Sandal
Wide or narrow, every foot is unique! Why shouldn't your sandals be? Discover the magic of perfect adjustment. Say goodbye to discomfort & hello to endless summer adventures!
3
Transform Your Walk Experience
Ever wished your sandals could be as unique as your feet? Dream no more. Introducing our adjustable sandals - designed for both wide and narrow feet. Every step you take feels just right!
The best benefits
Double Buckle Adjustable - EVA Ultra Cushion Sandals
Smiling Joints Anywhere You Go
Experience the pleasure of walking with ease and indulging in all-day comfort by wearing Sootheez Sandals. Your feet and fashion sense will both appreciate the switch! You won't want to take off
Take Weak Arches Into Heaven
Sandals for wide and narrow feet with 1.6 inch - 4.5cm thick sole support that provides ultimate support and comfort to giving a sense of cloud feet
Foot Relief
Designed with your feet in mind. Adjustable, Soft as pillow & sturdy as needed and have good resilience. Whether wearing Sootheez inside the home or outside, rely on all-day comfort no matter where your feet take you.
Top Rated
2500+ ⭐⭐⭐⭐⭐customer reviews
Since 2020
Established with love in Chicago, Illinois.
Best quality
Over 240,000 Sootheez Slides Sold
Advanced Shoes Development
Comfort starts with Sootheez sandals
Relax your feet on soft, cushiony sandals
Feel Happy Every Step You Take
Make foot and joint suffering more bearable with thick cushion slippers that compress and relax your feet with every step.
Walk Away the Pain
Those who suffer from plantar fasciitis and bunions say they never want to take their Sootheez Slides off
All Day Comfort
Experience all-day comfort with pillows made for happy feet. Made with thick EVA compression material, it's slightly upturned by a 15° angle toe-to-tail to balance the pressure from feet through to hips.
Like pillow for happy feet
Improve Circulation
Instantly relieve foot discomfort after a long day wearing uncomfortable shoes
Always Protect Your Feet
No matter what slipper color you choose, Sootheez is guaranteed to make you feel like walking on clouds
Multiple Occasions
Perfect for all seasons. Indoor bedroom, home, house, bathroom, living room, spa, gym, swimming pool, beach, holiday, leisure, public showers, steam rooms, dorms, camps, pools, locker rooms, exercise active sport, etc.
Free Fast Shipping
Get free shipping on every order anywhere in the world!
24/7 Support
Our award winning customer service team are here to help 24/7!
Customer Satisfaction
98% of customers would recommend our slippers
FAQs
Frequently Asked Questions
Do Sootheez slides fit big or small?
They fit true to size but slightly bigger so you can wear them with socks. Please check the size chart in the product page to make sure you get the right size. Keep in mind that Sootheez slides are open toed so cover a range of sizes.
Are they as comfy as they look?
What are they made of? Sootheez slippers/sandals are very comfy. Soft & sturdy as needed and have good resilience. For soft compression, comfort and durability, most of our products are made of EVA. The calorific value of EVA is similar to that of oil. So you can say that EVA is rather environmentally friendly.
How should I wash them?
Please wash them by hand with cold or room temperature water. Do not wash them with hot water. 
Are they made for norrow feet?
Yes, Sootheez sandals are adjustable and fit well norrow feet.
Are they made for wide feet?
Yes, Sootheez slides are like pillow and fit wide feet.
What materials are they made from? Are they durable?
Our slides are made of EVA, the squishiest, most comfortable material. There are micro air pockets the compress when overheated causing them to shrink slightly. Eva is not resistant to extremely high temperatures and can not be exposed to sunlight for a very long time. If you experience this in your slippers please use the code SUNLOVE to get 17% OFF your next order. 🤫Shhh, keep this coupon code secret.
Are these slippers designed with arch support?
The quick answer is NO, but are very thick and help weak arches in flat feet. The material is designed to soothe and relieve pressure off your feet.
They are more stiff than advertised, why is this?
The Ethylene Vinyl Acetate or Eva material we use, is designed to break in over time. They are supposed to be stiff right when you get them. If you want to skip the "break in" period, then soak them in warm water for 15 minutes.